Karaoke, Bingo, & Live Music in Gladstone, OR
There's always something going on at High Rocks Steak and Chops! If you're looking for a night out on the town with great food, an amazing atmosphere and classic entertainment, we're the place to pull up a chair. If you're in Gladstone, Clackamas, Portland, or Clackamas County, OR, our calendar of events will keep you coming back for more than just the burgers and pizza, whether you're a hardcore karaoke singer or want to play a little bingo.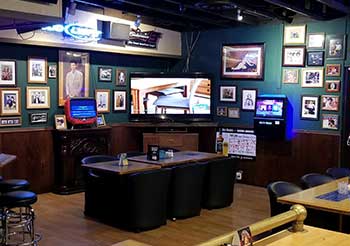 Karaoke
If you can't resist picking up the microphone and belting out your favorite songs, join us for karaoke every Friday and Saturday night at 8:30pm. We welcome everyone and encourage you to get up there and sing your heart out! Whether you sing in the shower or have your very own band, nothing beats watching friends, family and random strangers sing their way through karaoke in Gladstone, OR!
---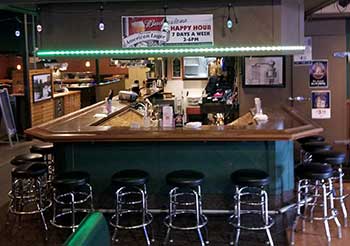 Live Music
We always try to book the best local bands and musicians for live music. Enjoy your dining experience to the tune of some improv jazz, smooth funk, classic rock and various other genres. There's plenty of opportunity to tap your foot in rhythm or get up and dance to a tune you know and love!
In addition to live music, we also have theme nights and charity events. Stop in for music, dancing, prizes and a whole lot of fun for a good cause. We aim to forge partnerships with local-area organizations and believe in being a steward for a good cause.
---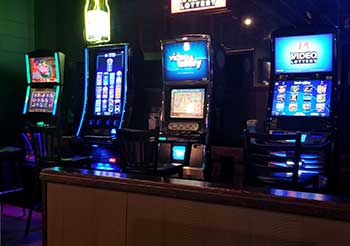 Bingo
C-8! Whatever your lucky bingo square is, stop in and wait for it to get called on one of our many bingo nights. Bingo is a popular favorite and we host it often. Grab your dauber and a bingo card or two for your chance to win big.
---
Come Join the Fun!
There's something happening every night at High Rocks Steak and Chops!
Stop in and see what's happening today or contact us at 503-656-1111 to inquire about upcoming events and learn more about us. Whether it's live music, a charity event or bingo night, we hope to see you soon and we promise you'll have a great time with us!