About High Rocks Steak and Chops
Since 1978, High Rocks Steak and Chops has provided a warm welcome to anyone looking for a great meal, served up in a one-of-a-kind atmosphere. We're a fixture among Gladstone, Clackamas, Portland, and Clackamas County, OR guests, and we love to welcome local friends, as well as visitors to the city. With a menu full of classic favorites like pizza and burgers, a retro 1970s theme and a rolling calendar of entertainment that includes bingo and live music, we're the place to be any day or night of the week!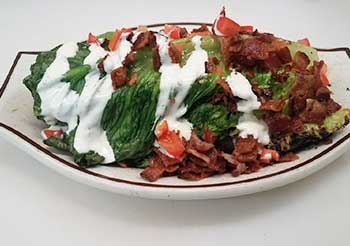 The Food
Our reputation as one of the best eateries in the area comes straight from our menu. There's something for everyone—classic favorites made fresh by master chefs. Whether you're craving a burger, treating yourself to prime rib or thinking pizza in Gladstone, OR, it's on our menu. Customize it however you want it and we'll serve up a meal you'll be talking about for days and weeks to come. We promise you'll be back soon! Join us for burgers, chicken-fried steak, French-cut pork chops, pizza, prime rib, and steaks.
---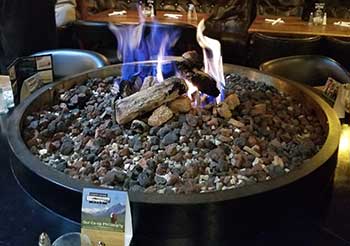 The Atmosphere
With a retro 1970s-era vibe and a friendly, fun-loving wait staff, we guarantee a great time for however long you're with us. Ask about the nightly specials and check out what's on the calendar for the evening. There's never a dull night at High Rocks Steak and Chops! In fact, we're open for breakfast, lunch and dinner, giving you a destination whenever hunger strikes. Come for the food, stay for the good times, come back because you know you'll have a great experience!
---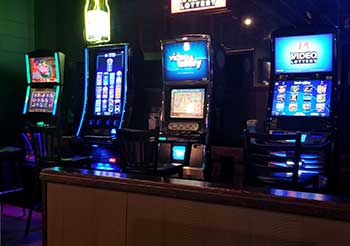 The Entertainment
There's more to running a restaurant than serving great food. That's why we always have special events and exciting entertainment for our guests, every night of the week! Stop in for karaoke, bingo and live music Gladstone OR. We also host community outreach events and charitable dinners, giving you a chance to support a good cause. Check our calendar to see what events are coming up this week! Choose from Bingo, Karaoke, Keno, Live Music, Oregon Lottery, Powerball and Video Poker.
---
The Experience
Ready to experience the very best in food, atmosphere and entertainment? High Rocks Steak and Chops welcomes you! Grab a bite with us today or bring a friend and catch a show. We'd love to have you! Questions? Contact us at 503-656-1111